Gold Solutions: The Obvious Benefits of Working From Home
Even at this early stage of this worldwide disease companies and individually are realising the benefits of people working from home. More and more it will be realised that working at home is far more cost effective and better for the environment.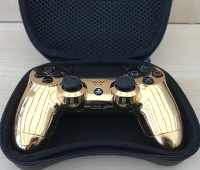 In keeping with this blossoming trend, Gold Solutions are offering small start-up packages ideal for this way of working.
By incorporating an award winning completely free and unlimited worldwide telephone and email support package for every new client, buyers can build a substantial home-based business either locally or even worldwide with the option for a custom designed website.
With an already strong desire for individuals to start their own business in the UK and overseas, the outbreak of this terrible disease sweeping the world will add even more fervour to that trend.
If you couple that with the government financial aids and benefits now introduced to SME's there will never be a better time to start.
As the world's number 1 developer of home based gold plating businesses, Gold Solutions have packages starting from as little as £99 ranging up to £4000 to suit all budgets and ambitions.
In an industry still in its infancy in terms of products and services available to the public in this field, and the high profits attainable to operators using the completely free support from Gold Solutions, 2020 could well go down ironically as the year of 'Perfect Vision' for those who take this step.
Contact Gold Solutions for a detailed proposal to suit your needs and requirements to reinforce the well used phrase 'The best form of defence is attack'
---
If you would like to learn more about the 'Gold Solutions' Business Opportunity, simply click below